Number Town
…is based on stories, because both children and adults enjoy them
…makes use of manipulation with objects, because activity is the foundation of thinking
…teaches communication, because speech and thought are two sides of the same coin
Welcome to Number Town
The learning tool designed with both the teacher and the student in mind.
Number Town is based on stories, because both children and adults understand and enjoy them.
Activity is the foundation of thinking – that's why Number Town makes use of manipulation with objects.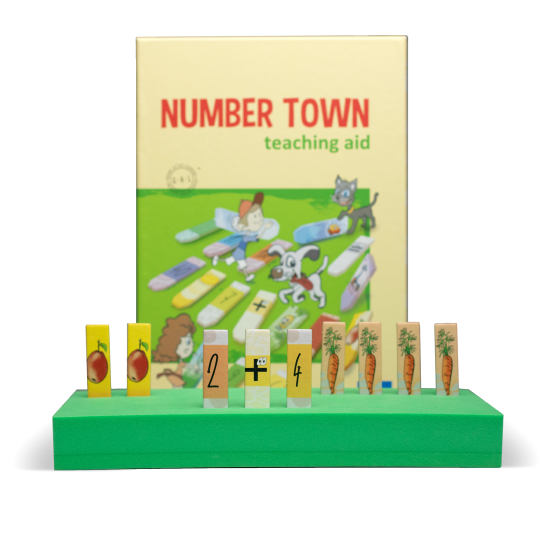 Speech and thought are two sides of the same coin. Communication is an essential part of using Number Town.
From simple to complex. Number Town helps learn the very basics but is also used to explain more complicated concepts.
G·A·L – Guided Active Learning
All textbooks and workbooks by our publishing house are based on the concept of Guided Active Learning for the 21st Century, which shifts the status of the teacher and student in the classroom.