Our Story
Number Town was designed by two experts on education – Peter Bero and Zuzana Berová.
Combining over 55 years of experience in teaching, writing maths books and educating teachers, the author pair have had the chance to identify various flaws and inefficiencies in the way we teach math.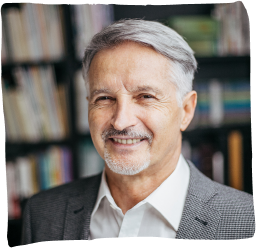 Peter Bero
During my time in the private sector as the CEO of a large company, I've realized how different the world of education is to any other industry. Why is it that every industry changes and improves by the year, while the methods and tools we use to educate our children could be taken out of the 1700s? The students are unhappy, the parents are unhappy and so are the teachers. Seeing this neverending stagnation is what motivated me and my wife Zuzana to take the big step and develop our own, unique learning tool – Number Town. It aims to tackle the core issues in the way we teach maths and since it is used when children are being introduced to the subject, the skills learned will accompany the kids throughout their entire life.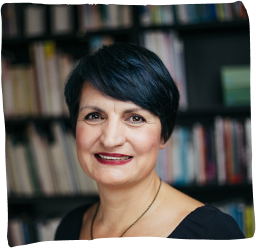 Zuzana Berová
I've been a teacher my whole life. I've even seen the educational system live through different regimes. How is it possible, that after all these years, all the research that we've done, we still teach the same way as we used to 20-30 years ago? Together with my husband, Peter, we have made it our mission to develop and improve the educational system in Slovakia. Today, we are proud to say that we are one of the biggest (and the fastest-growing) brands of maths books and workbooks in the entire country. We organised workshops and educational events for teachers. We toured the country, talking to teachers and listening to their feedback. One thing became apparent – if you need someone to hammer a nail but all they have is a shovel, the results won't be great. That's why we created Number Town. Simple to use but complex in its design and with endless possibilities – we have designed the right tool for the job.